One of the biggest stories in sports lately has been John Beilein and the Cleveland Cavaliers parting ways just months into his NBA tenure.
The ex-Michigan head coach will be on the market to take a job starting next season after stepping down as the Cavs's head man to take a different role.
"Over these last nine months, I have given my all to this organization, but after much reflection, I have decided that it is best that I step back and resign from my position as head coach of the Cleveland Cavaliers and assist the organization in a different capacity," he said in a statement. " … This was a very difficult decision for me, but I want to be clear – this was my decision to step down and I truly appreciate the understanding and support of the front office during this time. I find losing very challenging and this year has taken a much bigger toll on me than I expected. I grew concerned for the consequences this toll could potentially take on my own health and my family's well-being down the road. I was not certain I could be at my best for the remainder of the season and in the future. That would not be fair to the players, coaches and support staff."
With the added context Beilein provided in his statement, it's possible that the 67-year-old will walk away from coaching at the conclusion of the season. He has certainly had quite the career, and there shouldn't be a monetary necessity to return. Perhaps Beilein will choose to ride off into the sunset with his family and enjoy the rest of his time with them.
Or maybe he's coming back to revive the roulette wheel of dead college basketball programs! WEEEEE!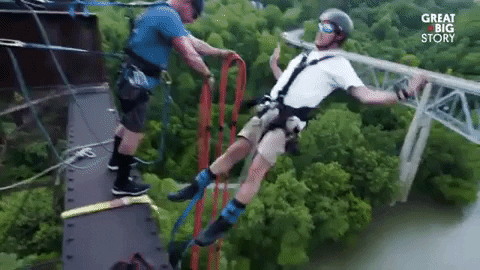 Here are a handful of the programs that are possible to make a change that might move on Beilein should the door open:
Texas
This is one of the most glaringly obvious outcomes, assuming Beilein wants to come back to the college ranks. Shaka Smart is in the middle of his fifth season, and the Frank Erwin Center looks like this during a conference game in February.
That a change in direction is needed for the program at Texas is pretty obvious. But what isn't obvious is whether or not Texas will do anything about it. Many will argue that Smart shouldn't have even been granted a fifth season, and there was a good portion of the Longhorns fan base who were vocally opposed to it. Though it has incredible resources, Texas is a football school through and through, and there is a question of where or not the school will pull the trigger on the massive $10.5 million buyout at the end of this season.
If athletic director Chris Del Conte does choose to remove Smart, his first call has to be Beilein. The resources Texas could provide him are parallel with what he had at Michigan. The Longhorns have been dormant the last several seasons, but other than playing second fiddle to football, there is little reason why Texas shouldn't have solid success on the hardwood. The program gets talent through the door. It just needs to figure out what to do with it, and Beilein would absolutely know.
Indiana
Disclaimer: I am pretty generally against firing a college coach before four completed years in the position, extraneous circumstances non-withholding. But I'm not an Indiana fan, and I'm also not an athletic director, purely a messenger.
Indiana has a history of competing for national championships and Final Fours, but for a while now, it has been competing for NCAA Tournament bids and 20-win seasons more. Archie Miller is in the middle of his third season, and right now, it's unclear whether or not his current record of zero March Madness appearances will continue to end at two. How the Hoosiers finish out the rest of this season could have a large impact on the availability of this job.
That's not to say I'm predicting anything if Indiana goes to the NIT, but certainly the calls for Miller's head will grow if that happens, and the pressure on the athletic department to do something about it will be greater. If it were to come to that point, you can't say Beilein wouldn't make a lot of sense.
Beilein obviously knows the Big Ten and Midwest well; he's only won at least a share of the league's regular season title twice and conference tournament another two times. He is a proven commodity in March, having been to seven Sweet 16s and two national championship games, which is precisely what Indiana has been craving for years. He could remain close to where his family has been rooted for a while, too.
It almost makes too much sense.
Minnesota
If Indiana doesn't come knocking or Beilein doesn't want that level of responsibility but he does want to come back to the familiarity of the Big Ten, Minnesota might offer exactly what he's looking for.
At the moment, the Gophers are 12-13, which will not get them into the NCAA Tournament. Things can change, and this isn't a bad Minnesota team, but with how tough the Big Ten is this season winning enough games to even get back over-.500 is going to be a serious challenge. If the Gophers miss out on the Big Dance in 2020, it will mean five of Richard Pitino's seven years in Minneapolis ended without a tournament bid. That's bad no matter how you slice it.
But, the Gophers aren't a bad team this season, more a victim of insane circumstances: those being that the Big Ten has at least 12 NIT-worthy teams out of its 14. Moreover, Minnesota's best players are sophomores right now, and almost everyone productive from this year's roster will be on next season's, too. It can be argued that Pitino has Minnesota in a good cycle of NCAA Tournament, rebuild, NCAA Tournament, rebuild, which isn't too bad, especially with how much talent returns for 2020-21. Who knows, though. There's enough negatives over five NCAA Tournament-less seasons out of seven that hope for the future might not save Pitino.
If that is the case, then Beilein would be a great fit for essentially all the same reasons he would at Indiana: knows the conference and has had plenty of success in it, Beilein would get to remain in the Midwest, etc. If Pitino is removed, Beilein has to be the top target.
Boston College
Jim Christian has been the head coach at Boston College since the 2014-15 season. The Eagles have not featured in the NCAA Tournament during the time and have not placed better than 11th in the ACC under his guise. It's a difficult job, and Christian did take BC from absolutely atrocious to just a more normal, more palatable bad, but that isn't going to cut it forever. There is a good chance, barring a miracle, that Boston College will be in the market for a new head coach this offseason.
Beilein will undoubtedly command more lucrative offers than Boston College, a program that hasn't appeared in the NCAA Tournament since 2009 and is an afterthought in the ACC's basketball hierarchy. But there could be aspects that Beilein finds attractive. For one, he might prefer the lower pressure situation as he comes up on his 70s. This could be something of a "retirement job," so to speak, where he spends a few years there, helps instill a winning culture and gets out for the next guy to carry on with the momentum he built. I'm sure BC wouldn't say no to that.
On top of that, Beilein is from the Northeast. He grew up in New York and spent the first 22 years of his career there. It's not the same as Boston or Massachusetts of course, but he knows the region and has family and recruiting ties there. It would certainly make more sense for him to end up in an area like that than more other parts of the country.
Michigan
"But Justin, Juwan Howard is already the head coach at Michigan! And they're doing just fine right now. Why would the Wolverines fire him after one season to go back to Beilein, who just ditched them out of the blue last year?"
Stop whining. I know what I'm talking about.
Juwan Howard is great. He's grand. He's wonderful. But he is limited. He is only one man, and he can't be anyone else.
The same could be said for Beilein. The same could be said for all of us.
That's why Michigan needs to lead the way in pioneering a new frontier forward in college basketball coaching hires: conjoined twins.
Now, hear me out. Imagine if Michigan, using its laboratories and fancy students, were to fuse Howard and Beilein together to create a set of conjoined twins who could coach basketball together, seamlessly and with only minimal pain. The half man, half man would have all the abilities and techniques of both basketball minds, and as long as Tommy Amaker stays at Harvard and nowhere near this experiment, it would be bound to work.
After the procedure, Michigan would fire Juwan Howard and hire Juwan Beilein, the significantly better alternative to John Howard, and go on to lots of years of success and expensive medical bills. Plus, think of the reality TV opportunities.
Retirement
There's a good chance that coaching, being surgically attached to Juwan Howard or both might not be all that interesting to Beilein at this stage of his life. Maybe all he wants is to sit on a folding chair on a sandy beach and watch waves for 10 hours a day. He has the means to do it.
Regardless, it has been a pleasure watching his coaching career thus far, and Nothing But Nylon wishes him success in whatever he chooses to do next.