The 2021-22 season will be the last for Coach K, per Jeff Goodman. The winningest coach in Division I men's basketball history will spend just one more year on the sideline.
This will be Mike Krzyzewski's 47th and final year as a head coach, with 42 of those at Duke, concluding a career that's amassed five national championships, 12 Final Fours, 12 ACC regular season titles, 15 ACC Tournament crowns, three Naismith Coach of the Year nods, and three Olympics golds as the coach of Team USA. He will enter the 2021-22 season with 1,170 career wins, 1,097 of which happened while in charge of the Blue Devils, and was inducted into the Naismith Memorial Basketball Hall of Fame in 2001.
"My family and I view today as a celebration," Coach K, 74, said in a statement. "Our time at both West Point and Duke has been beyond amazing and we are thankful and honored to have led two college programs at world-class institutions for more than four decades. That, coupled with 11 unforgettable years as the United States National Team coach, has resulted in a remarkable journey. Certainly, I have been blessed to coach some of the finest young men and greatest players in basketball history as result of these unique opportunities. For us, there is no greater joy than being part of the players' respective endeavors through basketball, and more importantly, their lives off the court. Our family is eternally grateful to everyone who contributed to our career for the past 46 years. So, to the countless members of our extended family, thank you very much."
Jon Scheyer, who played at Duke for Coach K from 2006 to 2010 and has been a Blue Devils assistant for eight years, has been named as Krzyzewski's successor beginning in 2022-23.
"Duke University has been a central part of my life for more than a decade, and I could not ask for a better place to continue my career," Scheyer said in a release. "This is absolutely humbling. First, I offer extreme gratitude to the greatest coach of all time whose career is unrivaled in basketball. Coach K has built the premier program in our sport thanks to his unwavering competitive edge, a tireless attention to detail, a family-first approach and a remarkable compassion and care of his players, coaches, and staff. He has set a standard that every coach at every level should strive to achieve."
Now for some other news from across the sport this week:
Nothing But News: June 1-7, 2021
The Portland Trail Blazers and head coach Terry Stotts mutually agreed to part ways.
Boston Celtics president Danny Ainge retired, and Brad Stevens was been elevated to president of basketball operations in his stead, opening up the team's head coaching position.
The Los Angeles Lakers, the reigning NBA champions, were eliminated from the playoffs in the first round by the Phoenix Suns in six games.
Jonquel Jones and Breanna Stewart were named WNBA Players of the Month for May.
Former Texas Tech guard Avery Benson is following his head coach to Texas, transferring to Austin to continue playing for Chris Beard.
Damian Lillard did this in Game 5 against the Nuggets … and the Blazers still lost.
Get Caught Up on NBN Content!
Here's a recap of some of our content from the last week:
Russell Westbrook Drafted No. 4 Overall: A Look Back at 2008 Reactions
Russell Westbrook went No. 4 in the 2008 NBA Draft. Some people thought it was a great pick, others had some serious question. With hindsight, we know it was a fantastic decision, but let's see what people were saying at the time.
When Was the Last Time the Liberty Made the Playoffs?
The Liberty are off to a positive start to their 2021 campaign, and a playoff berth seems possible. But when was the last time the Liberty made the WNBA Playoffs?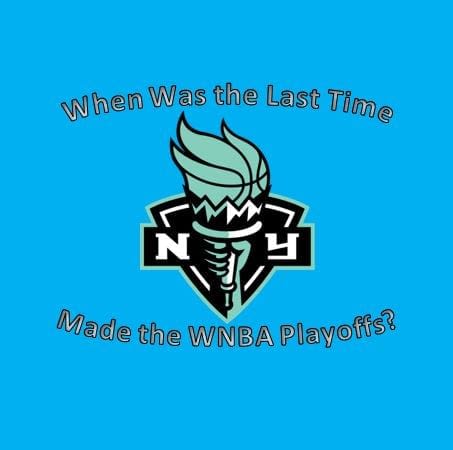 WNBA Commissioner's Cup Standings
We have the most comprehensive WNBA Commissioner's Cup standings, detailing all the games that have happened so you know what matchups each team still has left in the competition.